More time with God
by Jennifer
(Guyana)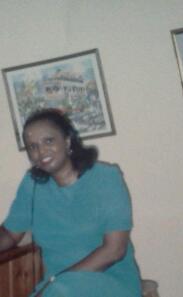 Goals: 1. To develop a deeper walk with God.


2. To o be more in His word.
3. Increased prayer life and more fasting.
Changes:
1. To give up sleep time especially during the early morning; that
is to wake up earlier to have more "me" time with God in His word.
2. To work out times for fasting around my husband out of town work
schedule. My husband gets worried when I fast for several days
and he often does not support me fasting. He is not yet saved but
is almost there. Pl. help me pray him through.
My challenge:
I often find time to look at TBN, listen to gospel music, and other church programs, but when it comes to reading the word of God, I am often distracted by the phone, something I always wanted to do and I am torn between these. Sometimes I am confused as to where to start( which book)
I honestly need help in this area.
But my New Year's wish is to spend more time with God and in His word. I know that this is the key to everything else, my ministries, health, my work, family life etc.
Jennifer