Seeking Freedom From Depression
by Ryan
(Wilmington, NC)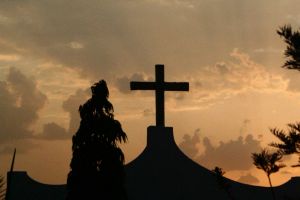 In our Bible study about seeking freedom from depression through Christ, we learned many important truths about the root of depression and God's plan for restoration. Here is Ryan's response to that lesson:

---
1. During your war on Christian depression, have you ever wondered where God was? Why or why not?
I never wondered where God was during my bouts with depression. There were many times I prayed to Him and several of those times did not produce much in getting rid of my depression, but I never doubted His existence. Why not? I think I'd have to answer that with just old-fashioned Christian up-bringing. I knew from as far back as my first memory to never doubt the existence of God. His will and Free Will are two separate paths, but His will will always come out on top if there is ever a conflict between the two.
2. What does it mean to you to know that depression is under the curse, and that you are redeemed from it?
I know that before Jesus came, the life of man was very different. One did not need a leap of faith because God showed his might on a case-by-case basis. One example of his might is the curse of depression. Being redeemed from that curse by Jesus means to me that the curse still exists today but it is not bestowed on us by God, it is thrown at us by Satan.
3. What does the scripture "the joy of the Lord is your strength" (Nehemiah 8:10) mean to you?
Basic answer here: If God is pleased with us as Christians and our decisions to follow Him, he will ensure we are blessed. Being blessed by God is one of the best gifts and mightiest weapons against our adversaries that I can think of.
Return to The Christian Healing and Wholeness Online Bible Study Group.