Sex Before Marriage
by Olusegun
(Nigeria)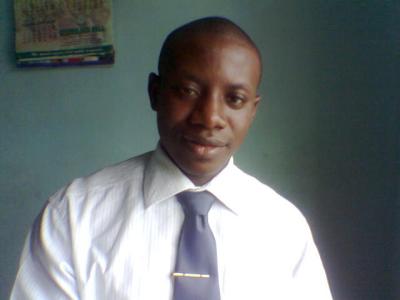 God's Mercy
This Bible study notebook chronicle's Olusegun's Bible study on Christian Sex Before Marriage


About me...
I am a child of God and love to share my grace and experience with His children.
Date of Entry:
Tuesday, March 18, 2008
Scriptures:
Romans 7:22-24
My thoughts...
SEX BEFORE MARRIAGE: MY MIND SAYS NO! BUT MY BODY SAYS YES
"For I delight in the law of God after the inward man: But I see another law in my members, warring against the law of my mind, and bringing me into captivity to the law of sin which is in my members. O wretched man that I am! Who shall deliver me from the body of this death?"
-Romans 7: 22 - 24
Contrary to the general opinion that most youths that engaged in sex before marriage have no moral vision, the opposite is actually the truth. Almost every Christian-groomed youth would have loved to remain pure until marriage. In fact, most of our female Christian youths who eventually engage in pre-marital sex would have preferred to wait until marriage when their husbands take the lid off them.
However, this truth in most cases usually dies at the level of desire. Only few stand on this truth until marriage and very few succeed without bruises. The question that comes to my mind is that, why do the youth do away with this truth before marriage. What is it that comes upon a young man that suddenly makes him feel (not think) he cannot wait until marriage and hence the search for sex at all cost?
Have you ever felt at a particular time in life that you wanted to have sex? Have you ever held tight to the pillow and dreamt it was the opposite sex? Have you been into a situation where it was so clear in your mind that sex before marriage is wrong but your body says it wants it any way?
On the other hand, maybe you thought at a point in time that if only you can quickly get married and get rid of the sexual tension only to remember that you are just in secondary school.
The summary of these questions is that you have had an experience where by your mind says this is wrong but your body says forget the consequences this is pleasure.
"For we know that the law is spiritual: but I am carnal, sold under sin. For that which I do I allow not: for what I would, that do I not; but what I hate, that do I. If then I do that which I would not, I consent unto the law that it is good. Now then it is no more I that do it, but sin that dwelleth in me. For I know that in me (that is, in my flesh,) dwelleth no good thing: for to will is present with me; but how to perform that which is good I find not. For the good that I would I do not: but the evil which I would not, that I do. Now if I do that I would not, it is no more I that do it, but sin that dwelleth in me. I find then a law, that, when I would do good, evil is present with me." -Romans 7:14-23
If you have had such experience then relax you are not the only one and this piece is dedicated to you.
To start with, let me say that sex and its related issues are sometimes complex and mysterious. That is why I will not be pretending to have come with the all mighty solution to sexual problems but to address an area where we have identified.
One erroneous belief that must first be eroded from our mind is that sex is dirty. Sex is not dirty, for God could not have created something that is dirty. In addition, your mind should be able to think about the sex organs just as it thinks about every other organs of the body. Sex is good, pleasurable and spiritual. But it has a context and time that God has allotted for it.
"Let thy fountain be blessed: and rejoice with the wife of thy youth. Let her be as the loving hind and pleasant roe; let her breasts satisfy thee at all times (not just occasionally); and be thou ravished always with her love. And why wilt thou, my son, be ravished with a strange woman, and embrace the bosom of a stranger'?" -Proverbs 5:18-20.
You will notice from this passage that God has made provision for you to be sexually satisfied but it went further to say "And why wilt thou, my son, be ravished with a strange woman, and embrace the bosom of a stranger?" This is to show that only the person who is married to you can fulfill the sexual fellowship with you. Another important lesson from the passage is that sexuality is being taught to a son. The plan of God is that you know as much as you need to know about sex even while you are young. This is because you shall know the truth and the truth shall set you free. This knowledge will not make you promiscuous as long as it
is from God.
Remember God will not hide the tree of the knowledge of good and bad from you but he will tell you not to eat from it.
From the foregoing you can now see that it is not wrong for your body to desire sex but you may want to ask why then does my mind says no? The first thing you must know is that "To everything (including sexual relationship) there is a season, and a time to every purpose under the heaven:" (Ecclesiastes 3:1). There are times when you feel like sleeping in the afternoon but because it not the right time you let go. Do you know that as natural as the sleep is you can be disciplined or disgraced for sleeping at the wrong time? That your body can produce sperm does not indicate that you should go and have babies.
Now I know you must have been asking serious questions by now. One of such question may be that, does God now expect me to suppress this desire until I get into marriage or what? I am glad to tell you that the answer is NO!
Now this is what differentiates you from an unbeliever. As a Christian, you are not at the mercy of your desire and body but at the mercy of God. How then does this truth work in the practical sense? Speaking practically this seems to be our general experience and an experience peculiar to sex.
"For I delight in the law of God after the inward man: But I see another law in my members, warring against the law of my mind, and bringing me into captivity to the law of sin which is in my members." (Romans 7:24)
Now let us hear the good news. For when we were in the flesh, the motions of sins, which were by the law, did work in our members to bring forth fruit unto death. But now (Hallelujah) we are delivered (we are not expecting to be delivered some day but we are already delivered) from the law, that being dead wherein we were held; that we should serve in newness of spirit, and not in the oldness of the letter. Romans 7:5-6
"There is therefore now no condemnation to them which are in Christ Jesus, who walk not after the flesh, but after the Spirit. FOR THE LAW OF THE SPIRIT OF LIFE IN CHRIST JESUS HATH MADE ME FREE FROM THE LAW OF SIN AND DEATH."- Romans 8:1 - 2
I guess you are not yet as exited as I am. You are still wondering if this is the solution to a problem as big as this. Yes, this is it. It is as simple as this. All you need is to have a revelation that you have been delivered from the body of sin. You do not need to check inside of you and say but the thing is there. It is not there for we walk by faith and not by sight. And ye shall know the truth, and the truth shall make you free. (John 8:32). I want you to know that no matter how great the bondage is all you need to know is the truth. God sets you free by telling you the truth.
Ok, I can now see that you are now at home with the truth and you are now anxious to see it work in your life. I may have to surprise you again. This is because God is not interested in saving part of your life leaving the rest to you. The Lord Jesus has come to give you all round victory. You cannot say that the Lord should help this aspect of your life while you hide the rest from Him. That is why I am going to implore you to make a very simple decision for Jesus. Do you want Jesus to be Lord over every aspect of your life? Then remember His word.
"Not every one that saith unto me, Lord, Lord, shall enter into the kingdom of heaven; but he that doeth the will of my Father (not the will of your mother, brother, boss, lecturer, boyfriend, Pastor, yourself, etc.) which is in heaven." (Matthew 7:21). Tell the Lord Jesus that you want to do His will but it seems difficult. Confess your past life, which you know is not pleasing unto Him. Now ask Him to help you serve in newness of spirit.
You see its simple; your mind and body can now say NO. I am hoping to hear your testimony of how you waited until marriage. In case you have had sex before reading this epistle, don't feel guilty. All it means is that you have another opportunity to start afresh. Whether we've had premarital sex or not the truth is that, all have sinned and come short of the Glory of God.
Nevertheless, God has sent His Son to make all things NEW!
MOKUOLU OLUSEGUN
Questions it brought to my mind...
Will you allow God to do this new work in your heart today?
My closing prayer...
I pray all things concerning you will become new and that your body will be a holy temple for Christ in Jesus name. Amen