Stand Against The Devil!
by James
(Spotsylvania, Virginia)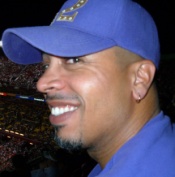 Stand Against The Devil: You Don't Have to Take that!


Daddy or Mommy told us "don't put up with this or that" or "Don't stand for that". We were taught to protect ourselves from people and things trying to do us harm. Well, in our spiritual walk with God, we most certainly will come against those "things" out to do us harm, we need to remember it is NOT our Father's will for us to suffer ALL the time! Paul shows us what he did in the book of Acts, chapter 28, verses 1-6 when facing harmful "things" that spring out of nowhere on us.
Paul and large number of people had just survived and horrible shipwreck; passengers and crew had all survived and they were being cared for by the natives of the island (Malta or Melita). These natives were very kind to Paul and the people with him. The natives gathered firewood to build a warming fire as it was very cold and wet. Paul could have sat and watched the natives gather firewood for him, instead, he got up and helped the natives gather wood and that is when things turned for Paul. As he helped others to "help him", he put a handful of sticks he'd gathered on the fire and 'awakened' a poisonous snake, that was drawn by the heat of the fire, which bit Paul squarely on his hand. Now this snake was 'angry' because the Scriptures tell us (verse 3) "it fastened itself on his hand".(KJV) Most snakes, even when they bite, get away; this snake bit Paul and hung on pumping poison into his body!
The natives were not shocked by this; they believed you 'reaped and sowed' and that 'justice' was a god and that when bad events happened to people, it was because that person had done something wrong and was receiving "his/her just reward". The scriptures say (verse 4)..."and when the barbarians saw the venomous beast hang on his hand, they said among themselves, 'No doubt this man is a murderer, whom, though he escaped the sea, justice has not allowed him to live." (NIV). These barbarians didn't know that Paul served a MIGHTY God! Paul shook his hand hard enough to make the snake let go, it fell into the fire and he continued to warm himself and suffered nothing from the bite.
We can gather a few 'nuggets' of wisdom and truth from these verses. First and foremost, our God is in the midst of EVERYTHING we go through; Psalm 139:5, 7-8 says, "You hem me in, from behind and in front, you have laid your hand upon me."(NIV) Further, in verses 7-8 declare, "Where can I go from your Spirit, where can I flee from your presence? If I go up to the heavens, you are there" (NIV)
In Joshua 1:9, we learn, "do not be terrified, and do not be discouraged, for the Lord your God will be with you wherever you go." (NIV) Paul was never worried, not about the shipwreck, and certainly not about the snake, because he knew that his God was with him through it all.
Another 'nugget' of wisdom can be found in Paul's faith. Remember, he was cold, wet and hungry but he gathered firewood just like the islanders who were helping him. He didn't know what the final outcome was going to be but he knew GOD would provide for him and so by 'moving' in faith instead of sitting and waiting, he was given everything he needed; warmth, food, and provisions (see verses 7-10). Faith without works is DEAD!
We also learned that the heat of the fire caused the otherwise 'slumbering snake' to awaken in a fury. Remember that all cold-blooded animals are sluggish and sleepy until life-giving warmth is applied to them, then consider that symbols God gives us here; the snake is the enemy in all his disguises, the warming fire is the 'heat of our faith, our praise, our worship, our very walk with God'. The enemy doesn't care that you and I 'believe' in God. That's fine with him, because he and his demons believe in God too.
What he does not want you to do is to be active, to be alive, to be "on fire" or "HOT" for God! That is something he can't tolerate! That is why it is a necessity we apply the warmth of our love for God to everything we do; and I mean everything! Your marriage is in a ten-year rut, your prayer life has been 'asleep' for years now, your finances are in horrible shape and nearly 'dead'? Put some 'fire' on all of it!
Get back in the Word through Bible study, get back and involved in church, pray when you wake up, in the car on your commute, pray at work, tell the wife 'I love you' every day, seek God for help with your finances.
God is going to deliver you when He sees that you are seeking Him with all your heart, mind and soul! Folks watched when you were 'bitten by the snake', and before God delivers you from the bite, you will hear the rumours fly.
That's OK. Before you receive your deliverance from God, people are going to sit and watch to see if you 'swell up and die' from all the poison being dumped in
your life Consider Paul. We know the natives thought he must be a murderer or something, or else WHY would a venomous snake just up and bite him so viciously? This Paul fellow is surely 'reaping for a sin or sins he sowed in his past'. This Paul is getting 'his justice served to him.'
Well, it's true. Paul was a murderer. Don't you remember in Acts 9, verses one and two, he "was still breathing murderous threats against the Lord's disciples. He went to the high priests and asked for letters to the churches in Damascus so that if he found any there who belonged to the 'new church of God', whether men or women, he might take them as prisoners to Jerusalem.? (NIV). Paul was a murderer, a criminal who deserved to punished by the law. Except for one thing..Paul was now a disciple of Jesus Christ. Paul was a blood washed, Holy Ghost filled, sanctified, child of the Most High GOD! He was an HEIR to the Kingdom of Heaven!
That means, the man who DID commit all those horrible crimes, was dead. How? Jesus Christ died on the cross for ALL the sins of Man! He died for all past, present and future sins! And if that is true, than how could Paul suffer for ANY sins He committed? How could Paul reap anything tied to his past? The man who committed those sins was dead. The scriptures say in Romans 8:1-2 "Therefore, there is now NO condemnation for those who are in Christ Jesus because through Christ Jesus, the law of the spirit of life has set me free from the law of sin and death." (NIV) And again in Isaiah 53:5-6, 12. "But He was wounded for OUR TRANSGRESSIONS, He was bruised FOR OUR INIQUITIES, the chastisement of our peace was upon Him and with His stripes, we are healed. And the Lord hath laid ON HIM the INIQUITY of us all. And He bare the SIN OF MANY and made INTERCESSION for the transgressors."
You are not the same person who had that affair years ago, the guy who did all those drugs is no longer alive, the woman who had those abortions ceased to exist! 2 Corinthians 5:17 says, "Therefore if ANY MAN be in Christ, he is a NEW CREATURE: Old things are passed away, behold ALL THINGS are become new!" (NIV) and again in Colossians 2:10,12-14 "And you are complete IN HIM who is the head of all principality and power. Buried with Him in baptism, wherein also ye are risen with Him through the faith of the operation of God who raised Him from the grave, and you being dead in your sins and the uncircumcision of your flesh, hath He quickened together with Him having forgiven YOU of ALL trespasses, blotting out the handwriting of ordinances (laws) that WAS against us, which was contrary to us, and took it OUT OF THE WAY, nailing it to His cross"! (NIV)
Expect in life to be tested, to experience trials and tribulations, but as James 1:2-4 says, "Consider it all joy, when you face trials of many kinds because you know that the testing of your faith produces perseverance and perseverance must finish its work so that you may be mature and complete lacking for nothing." (NIV) It means that our trials, our brief experiences with pain and suffering are for our GOOD. when the enemy whispers to you, "You deserved this, you'll never be blessed because of what you did." You don't have to put up with those lies!
Turn up the "heat" of your prayers, increase the heat of your worship and praise! Force the devil out of your marriage and your finances! Shake him loose from your thought life! Shake him loose from your job! When the natives see you haven't been killed by the 'poison' and they ask you HOW did you survive, you can tell them what David said in Psalm 124:1-3, 6, 8 "if the LORD had not been on our side, when men attacked (us), they would have swallowed us alive 'Praise be to the Lord' OUR help is in the name of the Lord, the Maker of heaven and earth"(NIV).
The devil may tell you this thing you are going thru is sure to kill you, but you look the enemy straight in the face BEFORE you shake him loose, you tell him like David said in Psalm 118:17 "I WILL NOT DIE but LIVE and proclaim what the Lord has done"! (NIV)
"Oh devil, I will die of something and I will die someday but not today and not because of this!" Now shake that devil loose! You don't have to take it! You don't have to stand for it, not another minute! "Heat up" your walk with God and when the enemy attacks, SHAKE HIM LOOSE! We serve a faithful, powerful and awesome God! And He is able!
PRAYER: "Father GOD. Thank you for the many 'shipwrecks', trials, pains and sufferings I go through. I am thankful Lord that Jesus nailed my 'past' to that cross and I am no longer the same. I am thankful Lord that I will NEVER reap anything related to the sins I sowed in my past life! Strengthen me Lord as I face the enemy!
In Jesus name We pray"
Be blessed family!
Amen