Welcome to the Online Victorious Living Bible Study !
Living Victoriously!
With Your Bible Study Leader
Kris Williams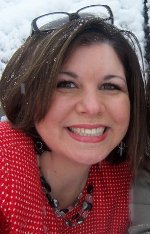 Kris Williams:
Victorious Living
Bible Study Leader
Welcome to the Victorious Living Online Bible Study Group!
It is my prayer that you will leave here each month encouraged, uplifted, challenged, and ready to fight another day.
This Bible Study is born out of my personal struggle to live a victorious life in Christ Jesus.
Our Scripture Focus:
The scripture base for the study is found in Ephesians 6:10-17, specifically verses 12 and 13 which state,
"
For our struggle is not against flesh and blood, but against the rulers, against the authorities, against the powers of this dark world and against the spiritual forces of evil in the heavenly realms. Therefore put on the full armor of God, so that when the day of evil comes, you may be able to stand your ground, and after you have done everything, to stand
." (NIV)
I have traveled through the valley of insecurity and doubt. I have worn the "I'm a victim" nametag. I have been beaten down and emotionally bankrupt. Praise God above that I allowed my Precious Savior to lead me out of that valley! Now that I am on the other side, I want to lead you, beloved child of God, through the valley so that you too can bask in the light of victory in Christ Jesus!
A Little Bit About Me...
Let me tell you al little bit about me. I'm Kris, daughter of the Most High. I am a born again believer in the Lord Jesus Christ. I am also a pastor's wife, mommy, women's ministry director, and executive assistant. I lead weekly Ladies' Bible studies, sang in the choir, and taught Sunday School until my voice was damaged by vocal cord cancer. 5 surgeries later, I am cancer free – PRAISE GOD- but unable to teach. God, in His immeasurable grace and mercy, gave me the desire and ability to write when I could not speak...and so here we are!
I have an unquenchable passion to see all people know Christ and to experience the abundant life that God's word promises His children. It is important to me that people know that the Christian life is full of blessings and richest treasures... but not without struggles. This is the driving force behind In the Battle, where I openly share my own journey along the road I am following my Savior down. You can share in this journey at
http://in-the-battle.blogspot.com/.
I am thrilled that God has now opened the door for me to share His love, grace, mercy, and sovereignty here at The Hem and I pray that He will speak through me to bless your heart!
What we'll cover...
Nothing breaks my heart like seeing a beloved child of God in bondage. Each month, we will shed the Light of God's Holy Word on an area of bondage that keeps many of us from living the Victorious life God promises to His children.
Psalm 43:3 says: "Send forth your light and your truth, let them guide me; let them bring me to your holy mountain, to the place where you dwell." (NIV) I truly cannot wait to meet you, beloved, on that mountain top!
---
This Form is For Kris Williams' Use Only.

This form is what Kris, your Bible Study Leader, uses to submit your lessons.

To participate in the discussion, you'll be given a separate form after each Bible lesson. We look forward to reading your thoughts there.


Kris, What would you like to share?
Your Victorious Living Bible Study!
Your Bible study lessons are below. As you read each lesson, think about how they apply to your own life.

Share your thoughts and comments using the comment forms below each study.