Victory is OURS!
by James Cox
(Spotsylvania, VA)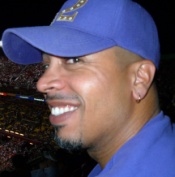 How should today's Christian live "in Victory"? What should we do to win the many battles we will face against the enemy?

Is it even possible to "Live" in victory? The answer to the last question is a resounding; YES! There is a way, and it starts and ends with Jesus!

As for the other questions...Let's take a short journey into God's Word and find out.

Well, I have good news and I have better news! The Good news is; we have already won! Now the better news; Christ did all the fighting for us over 2000 years ago with His birth, life, death and resurrection! If we have Him living in us and for us, we have already won, the battle is over! All we have to do is trust and believe in His Holy name!

Belief in Him is not the only step, but it is an important step. Simple, right? So why aren't more Christians living in victory??? There are a lot of reasons too many to address in today's article, but let's take a short journey of discovery and try to find out shall we?

Let's ask some questions, seek answers from His Word and then take back what the enemy has stolen from us and live the rest of our lives in VICTORY! And we do that by:
1. Studying the Word
2. Daily putting on our armor
3. Prioritizing our relationship with God
4. Trusting Him
5. Humbling ourselves and
6. By Living our lives sanctified and holy.

Joshua 1:8 tells us; "Study this book of the Law continually. Meditate on it day and night so that you may be sure to obey all that is written in it. Only then will you succeed." Well, isn't success the same as victory? Yes it is. My suggestion is to do as David suggests in Psalm 119:11; "Thy Word I have hidden in my heart..." If we do that, we begin to walk in victory.

We need to wake up daily and get dressed in the "armor of God"; Ephesians 6:14-17 describes the pieces:
"Stand your ground putting on the belt of truth and the breastplate of righteous and having your feet shod with the preparation of the gospel of peace and take up the shield of faith to stop the fiery arrows aimed at you by Satan. Put on salvation as your helmet and take the sword of the Spirit, which is the Word of God."

When wear the "right clothing" we are equipping ourselves not only for battle but for ultimate victory.

Brothers and sisters, we can never have victory, without a relationship with our Savior. I don't mean calling on Him when we are sick or need something, because that is not relationship that is pretending to be a virus, wherein we exist only to take. A true relationship with God involves talking, listening, sacrifice and praise.

John 15:1-8 is a beautiful example of the relationship Jesus desires, He mentions "abiding or dwelling" in Him as the key to having a fruitful, victorious life. Six times in 8 verses Jesus emphasizes abiding in Him and He in us as crucial verses 5 and 7 verify this: "I am the vine, ye are the branches: He that abideth in me, and I in him, the same bringeth forth much fruit: for without me ye can do nothing/If ye abide in me, and my words abide in you, ye shall ask what ye will, and it shall be done unto you."

I can't think of a better relationship to brag about than the one we have with the King of Kings...just loving Him and walking with Him brings us the victory!

Trusting God is as much the key to victory as knowing His Word and having relationship with Him. Proverbs 3:5 tells us so plainly; "Trust in the Lord with all your heart and do not depend on your own understanding." In order to trust in God, you must totally surrender your will, your ideas, your desires, and your future in to God's hands. Not an easy task but when we do, we win...guaranteed!

When we trust God like this, He takes our hands, as a child holds his father's hand, so must we hold His hand so that we make walk in victory.

Hand in hand with trust is humility, being the act of being humble. 1 Peter 5:6 says: "Humble yourselves under the mighty hand of God and that in due time he may exalt you." When we learn how to bow our heads and bend our knee in praise and reverence and fear of WHO HE IS, we take the first steps towards humility and victory. The victory by the way comes from Him lifting you up and as you can see He will do it! Praise God!

Remember it was Jesus who showed the ultimate example of humility, as we see reflected in Philippians 2:5-11, the key verses: "though He was God, He did not demand and cling to His rights as God...He took the humble position of a slave and appeared in human form...He obediently humbled Himself and died a criminal's death...because of this God raised Him up to the heights of Heaven and gave Him a name that is above EVERY OTHER NAME!" Brothers and sisters, humility is hard to do - But Oh! the view! Amen!

Finally, to truly live a victoriously life, I believe we need to Live a Holy and sanctified life. We are in the world but not of the world. How can a dying world know about the saving power, the grace and mercy of our risen Savior if they do not see Him in us? How can our fellow soldiers in Christ know that "this too shall pass", if they do not see you and I living in victory?

Jesus said in the book of Matthew 5:16; "in the same way, let your good deeds (life) shine out for all to see so that everyone will praise your heavenly Father." If we claim Him and live in victory, then we need to "walk" in that victory. We need to have the power of Jesus reflected in what we do, how we talk, where we fellowship, on the job, at home, in McDonalds, wherever we go, people should SEE the victory we have and wonder how? And that is how we will lead others to Christ (which, next to glorifying God is a primary mission of ours anyway.)

We already have the victory folks, it is ours guaranteed by the Blood of the Lamb! Let us move forward and press on toward that high mark which is in Christ Jesus! All we have to do is trust and believe, our God will do the rest!

Be blessed!