The Change IS Coming…Part Three
by Alissa Lynne Griffith
(Pittsburgh, PA )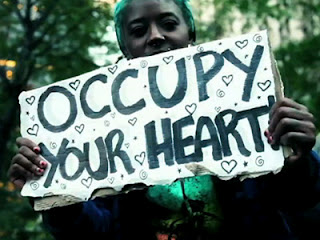 Occupy Your Heart With Jesus
The Change IS Coming…FOCUSED (Part Two)

Part III in the Change Series

Welcome to part three of the Change series… as stated in the last lesson, each week, I will leave you with a nugget from the lessons and may it help you. FOCUSED stands for: Faithful – Occupy – Commitment – Unified – Steadfast –Encouraged and Determined. This alone should help you understand how we must be so that we can live for Christ as He has called us to be.

This lesson we shall speak on Occupy. . .

Luke 19:12-13 (KJV) - He said therefore, A certain nobleman went into a far country to receive for himself a kingdom, and to return. And he called his ten servants, and delivered them ten pounds, and said unto them, Occupy till I come.

The word occupy means to take or fill up space/time, to engage or employ the mind, energy, or attention, to be a resident or tenant of, to take possession/control, and to hold a position/office.

When we look at this word, and see what it means and then relate it to our lives and walk in Christ. Jesus returned to prepare a place for us and we are to occupy until He returns. This means that we are to be busy doing His will. To be busy doing His will and occupying until His return, we are able to remain focused in our walk with the Lord.

What does it mean to occupy to a Christ, what does He really expect us to do? He expects us to do just as He says, He expects us to occupy our time doing HIS will, not our will – following His direction not our direction.

He has called us to a different place in Him, He has called us to occupy – what are you doing to occupy?

When you are occupying yourself until His return, you will see that your life is more focused on the things it should be, you will find that you feel more faithful to the Lord and able to stand against the things of this world.

Let us occupy until His return doing His work…

Next time a nugget on Commitment!!