Becoming Women of Faith:


Christian Spiritual Growth for Today's Woman
With Your Bible Study Leader
Alissa Griffith
Draw nigh to God, and he will draw nigh to you...
-James 4:8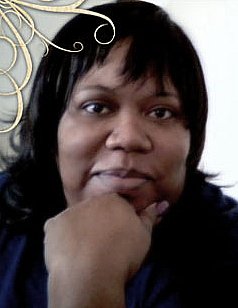 Alissa Griffith :

Becoming Women of Faith Bible Study Leader
Praise the Lord - Welcome to our
Becoming a Women of Faith Bible Study
!
I am Sister Alissa Lynne Griffith, here to discuss things that will help us as women become stronger in our walk in the Lord, and build our faith in Jesus.
A Little Bit About Me...
Who am I? This is a huge question as it took me many years to come to know who I truly am, but let me start with the basics.
I am Sister Alissa Lynne. I am a mother, wife, sister, and child of God.
I was born on February 17, 1968 and reborn on July 24, 2005. I have been walking in the Lord with the fire of the Lord in my heart to see all those around me saved and walking with the Lord for all eternity.
I am the mother of one son, Jonathan and the wife of Minister Mervyn Griffith.
I enjoy singing praises to the Lord, writing words of encouragement and just being a sister to all those that I meet in person and in the virtual world.
I am the founder of
Women Living 4 Jesus Ministries
, and the author of three free-published books. "The Truth of Alissa Lynne I" and "The Truth of Alissa Lynne II", and "Sister Who Are You Really?", which is an in-depth look into who we are as individuals in Jesus, and how the Word of God is meant to improve us in Christ.
I am also the author of
The Real Truth of Alissa Lynne blog
, along with Echoes of Encouragement Good Morning Inspirations. I am a certified Christian Life Coach, Christian Life Balancing Coach, and Life Coach.
I believe that encouraging sisters in Christ is what I am called to. I love my life in the good, bad and scary times, for Jesus is always with me, and He shall never leave nor forsake us.
What We Will Cover in Our Women of Faith Bible Studies:
Now faith is the substance of things hoped for, the evidence of things not seen. ~
Hebrews 11:1
For we walk by faith, not by sight
~ 2 Corinthians 5:7
I am so excited to be before you with this Bible study because it is my joy to share and encourage others to live by faith and not by sight, for it is a blessing to have faith in the Lord and to live this life abundantly in Jesus.
How many times have we read these scriptures and really drawn a blank, or they are so repetitive to us that there is no feelings behind the words.
We are told about faith, we try to practice faith, but yet what is faith, how do we act on it, and what will we benefit from it.
In this Becoming Women of Faith Bible Study, we are going to take an everyday practical and personal approach to topics related to our walk in the Lord. No topic is taboo, off subject or not allowed. We will discuss every thing so that we will live the word of the Lord daily in our living and become Women of Faith.
Please Join In!
I want to encourage feedback, conversation and questions, along with any suggestions for future topics to discuss. We are here to learn from each other, and to grow as Women of Faith together in Jesus.
Welcome and God bless!
---
This Form is For Alissa Griffith's Use Only.

This form is what Alissa, your Becoming Women of Faith Bible Study Leader, uses to submit your lessons.

To participate in the discussion, you'll be given a separate form after each Bible lesson. We look forward to reading your thoughts there.


Alissa, What would you like to share?
Your Becoming Women of Faith Bible Study Lessons!
Your Bible study lessons are below. As you read each lesson, think about how they apply to your own life.

Share your thoughts and comments using the comment forms below each study.