The Trinity
by Debra
(Burlington, ON Canada)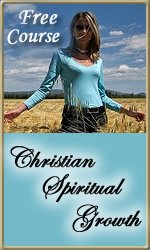 This is the Trinity
God the Father
God the Son - Jesus Christ who died on the cross as my Substitute and my risen Lord&Savior
God the Holy Spirit who indwells within my spirit who is my guide,teacher the Spirit of Truth who guides me into all truth and helps me be like Jesus.


---
For more help understanding the Trinity, read The Hem's free study called, "What is the Trinity?"
Return to The Spiritual Growth Online Bible Study Group.