Your Body is the Temple of the Holy Spirit
by LeAnna
(Nashville, TN (US))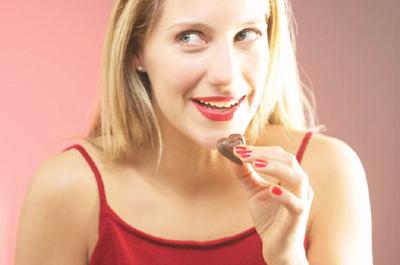 Hi there how's it going for ya thus far? Well let me introduce myself. My name is LeAnna and I am a twenty-six year old child of God. I was born and raised in Virginia and the way I was taught to eat is not to say the least good.

The Lord has been calling me to take control of my health for years now. Most importantly, to take care of the temple of the Holy Spirit, who dwells in me.

It's a progressive conditioning, as is most change.

I believe many people are deceived by the media and those in their life. Something I believe God has been speaking into me is to stop listening to the world. God plainly tells us that "... the lack of knowledge will destroy my people ..." - Hosea 4:6. True knowledge is the Word of God; "The fear of the LORD is the beginning of wisdom; all who follow his precepts have good understanding. To him belongs eternal praise." PS 111:10.

He didn't just speak this into me yet He spoke it for His children.

We live in such a blessed age for the access of free information; the internet, not to mention the library. You gotta read. You gotta pray. "Seek the LORD and his strength, seek his face continually."1 Chronicles 16:11

I will be the first to tell you I slip up sometimes but I have allowed God to bring me a long way from "yesterday" by His grace and power for: "... it is no longer I who live but Christ lives in me" Galatians 2:20.

It's a conditioning of your mind and we have to let the Lord break down any and all belief systems that do not line up with His Word or Will. When in prayer earnestly ask the Holy Spirit to search you and to forgive you for any unrighteous belief that you may have about what He wants for you and for Him to show you His way.

I am in the process of moving away as much as is possible in today's world from processed foods. What I am striving for I shall succeed in because, "I can do all things through Christ which strengths me." Phillipians 4:13.

Folks its much easier than what you may be thinking. If someone tells you to jump off of a bridge 150 ft. in the air, because they say you'll be fine, would you? That's how I feel about the world and media i.e. food, pharmaceuticals, health in general, etc. The world thinks it has got it all figured out. When on the contrary he is only hurting himself.

Pure deception and confusion.

To sum it up if it's not of the earth (natural) then its not good for you. You gotta learn to dissect the ingredients. You gotta do your research beforehand however about what to search for.

Ask the Lord to order and guide your steps in this and trust me He will ;)

Ask Him to lead you to the correct information. For He's ever faithful and loving. Let me give you a jump start i.e. high fructose corn syrup (pure white un-natural sugar).

Our Father loves us and knows what is good for us. I mean come on He made us after all! May God Bless all of you (my brothers and sisters) with everything you need to take control of your health. In Jesus' name and with His love I pray ... Amen.