Do You Give, Generously?
by Annette Schwab
(Cincinnati Ohio, USA)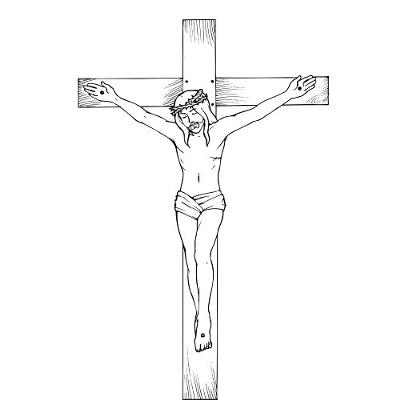 [His Great Gift]
Over the last few Bible studies we have talked about receiving. In this study I would like to talk about giving. If we give generously we will reap generously if we give stingily we will reap stingily.

It is said you can look at a person's checking account and tell what is important to them. What does your checking account look like? What are you spending your money on? In the Bible it says to freely give as you have freely received and to whom much is given, much is also required.

I know that money maybe tight for some of us but I truly believe if we want to give a gift to someone we will be able to. We just may have to release our expectations on how big we think the gift should be. When we think of generosity, we might look at the size of the gift or the nobleness of the cause. But true generosity is measured mainly by the condition of the giver's heart and the thought behind the gift. When we give out of our need we will find that it is more blessed to give than to receive. Giving should not be something that we only do when we have a little extra, giving should be a way of life.

I am tempted to only give when I have plenty, but true obedience to God is giving out of your need and desires. Sometimes God even calls us to give to someone something that we could really use ourselves, something that we have need of. This is hard but if we trust God to meet our needs, we will find he will be faithful to come through for us, not necessarily when we want him to but in his perfect timing.

When giving a gift we should not apologize to the person we are giving the gift to. I know in my own life I sometimes hinder the gift recipient from receiving my gift when I apologize for the gift. For example saying that I only got you this gift because I did not have enough money to get you a bigger one. This does not need to be said. It is not necessary. It hinders the giver. We need to allow the person to come to their own conclusion about our gift and be given the opportunity to freely receive what we are giving.

Even the smallest of gifts means a lot to me when the giver cares about me. If someone does not express that they love me, talk to me, and treat me right through out the year and then at Christmas or some other time of year they give me a big gift, sure the gift may be nice. But for me, the gift is not as special because I don't have a positive relationship with the giver.

God wants us to give generously of our resources. Here are a few scriptures that relate to giving and tithing and the benefits and curses associated with them.

Malachi 3:8-10 "Will a man rob or defraud God? Yet you rob and defraud Me. But you say, "In what way do we rob or defraud You?" You have withheld your tithes and offerings."

"You are cursed with the curse, for you are robbing Me, even this whole nation."

"Bring all the tithes (the whole tenth of your income) into the storehouse, that there may be food in My house, and prove Me now by it, says the Lord of hosts, if I will not open the windows of heaven for you and pour you out a blessing, that there shall not be room enough to receive it."

Luke 6:38, "Give, and it will be given to you. A good measure, pressed down, shaken together and running over, will be poured into your lap. For with the measure you use, it will be measured to you." What we receive in life is directly effected by how well we give.

Questions to ponder:
What are some areas where you could be more generous?
What is hindering you from giving more freely?

Prayer:
Dear Lord Jesus, the greatest giver of all. Thank you for dying on the cross for my sins. Help me to be a good steward and sharer of the resources you have given me. Please help me not make excuses and help me be obedient to your leading.
Click here to read or post comments
Join in and write your own page! It's easy to do. How? Simply click here to return to Stephanie Page's Entry Form.
Do You Give, Generously? (Part 2)
by Annette Schwab
(Cincinnati, Ohio, USA)

Let us now take a look at our family and how well we give to them. I am not really talking essentials like food on the table but what I am talking about is things like practical expressions of love, encouragement, grace and even forgiveness when they make mistakes.

II Corinthians 9:6-7, "(Remember) this: he who sows sparingly and grudgingly will also reap sparingly and grudgingly, and he who sows generously (that blessings may come to someone) will also reap generously and with blessings."

"Let each one (give) as he has made up his own mind and purposed in his heart, not reluctantly or sorrowfully or under compulsion, for God loves (He takes pleasure in, prizes above other things, and is unwilling to abandon or do without) a cheerful (joyful, "prompt to do it") giver (whose heart is in his giving)."

Giving is not just related to money. There are many ways to give. As Christians, God wants us to be creatively generous with all of the resources he has given us. God wants us to be faithful with those things he has entrusted to us.

Are we providing our family a home free from contention? When I talk about contention, I am not talking about controlling other peoples behaviors but I am talking about self-control, or controlling our own selfish desires. Are we making a big deal about everything, do we always have to have things our own way? Can we sometimes defer to the other person? Do we always have to be right or have the last word?

Sometimes things are better left unsaid. We do not have to tell our husband and kids everything they are doing wrong. Sometimes we can just correct the mistake or problem and not mention a word because God does not correct us on everything we are doing wrong. If He did, we could become overwhelmed pretty quickly.

I am learning to give more freely. Sometimes that means being patient with those I love. Giving my time or a listening ear to someone even when I don't feel like it. Offering encouragement when I may be a little discouraged. Basically I am learning to try to be the hands and feet of Jesus in a world that is desperately in need of His love.

Questions to ponder:
What ways could you make a difference in the world around you?
What ways could you be more patient with your husband and children?
What steps could you take toward being a better giver?

Prayer:
Dear Lord Jesus, please forgive me for all the times I have not been generous. Please help me be a better giver and represent you in all I say and do. As you have freely given to me, may I freely give to others.
Click here to read or post comments
Join in and write your own page! It's easy to do. How? Simply click here to return to Stephanie Page's Entry Form.