Welcome to the Online Couple's Bible Study!


Building Real Christian Marriages:


Making the Master Proud




With Your Couple's Bible Study Leader
La'Wanda D. Cook


Do You Need Christian Marriage Advice? You're in the Right Place!

La'Wanda D. Cook:
Online Couple's
Bible Study Leader
God cares about your marriage. In fact, God created marriage to be one of the most precious and important covenant relationships that any of us will ever experience.
Building Real Christian Marriages
is a free interactive Bible study for Christian Couple's who want to use their marriages to bring glory to God.
Whether you're engaged, newly married, or have been married for many years, I invite you to join us as we discover how to build Christian marriages that
Make the Master Proud!

A Little About Me:


I am 39 years old, married and the mother of four. I am a licensed minister as well as the Founder and Director of the Righteous Praise Dance and Drama Ministries of Maryland.
My husband and I own and operate
No Walls Productions
which is a Christian production company. We are the originators of an annual awards ceremony presented to pastors, leaders and bishops that have gone beyond the call of duty in our communities, homes and lives.
I am a prolific poetry and song writer and I'm currently writing a book on the concepts of a successful marriage entitled, "Married, But Not Cleaved". I am also the visionary for an organization designed to equip and instruct teens in becoming effective servers and leaders for the kingdom of God.
I stand faithfully by the word which declares that only what you do for Christ will lasts.
Why A Couple's Bible Study Is

So

Important: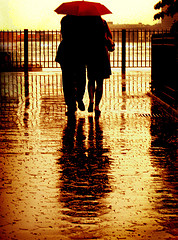 Marriage is a special gift from God. But, unfortunately, many Christian marriages are anything but what God intended them to be - A picture of Christ and the church.
I am excited about this Bible study because it provides an opportunity for me to share some of the knowledge and wisdom that God has given me. He is constantly teaching me to become not only the woman of God that He has called me to be; but also the wife that He needs me to be that His will may be done.
Since this is an interactive course, feel free to share your thoughts, questions, or godly Christian marriage advice!
---
This Form is For La'Wanda D. Cook's Use Only.

This form is what La'Wanda, your Couple's Bible Study Leader, uses to submit your lessons.

To participate in the discussion, you'll be given a separate form after each Bible lesson. We look forward to reading your thoughts there.

Click Here to read your free Couple's Bible Lessons!


La'Wanda, What would you like to share?
Your Building Real Christian Marriages Couple's Bible Study!
Your Couple's Bible Study lessons are below. As you read each lesson, think about how they apply to your own life.

Share your thoughts and comments using the comment forms below each study.
Christian Husbands

Leave and Cleave: The Struggle for Christian Husbands Prov 18:22 (KJV) Whoso findeth a wife findeth a good thing, and obtaineth favour of the LORD. …
Christian Wife

One in Spirit: What it Means To be a Christian Wife "Every wise woman buildeth her house: but the foolish plucketh it down with her hands." …
Sex In The Bible


Sex In The Bible: The Power of Sex... Isn't it ironic that sex outside of marriage is a sin; however marriage without sex is also a sin? That which …