Welcome to the Christian Priorities Online Bible Study!


Placing God First!
With Your Bible Study Leader
Marsha Mundy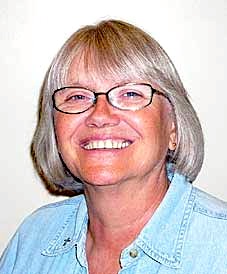 Marsha Mundy:
Christian Priorities
Online Bible Study Leader
Welcome to Placing God First!
We could all use some help getting our Christian priorities in order, couldn't we?
Placing God First
is a free interactive online Bible study led by me, Marsha Mundy.
A Little Bit About Me?
My name is Marsha Mundy. My husband, Don, and I have been married for 41 years. We have two grown sons and five beautiful grandchildren.
In the past, I have worked as an editor, reporter and columnist and done page layouts for two different county newspapers. I have had opportunities to encourage several students to improve their reading skills as a literacy tutor. I have also worked as a caregiver.
Our family has moved a number of times because of my husband's work which has given me a different perspective and greatly increased my faith.
I write a weekly blog based on my devotional journal through the years, and offer readers a practical approach to putting their faith into action.
What We'll Cover In Our Placing God First Bible Study:
I will be leading a Bible study focusing on Christian Priorities. At the age of 10, I invited Jesus into my heart but I didn't realize the full potential of His Spirit living in me until I was nearly 45 years old.
The Bible speaks about growing in the grace and knowledge of Jesus Christ and that is exactly what I did.
I will be sharing some of my faith building experiences over the next few months and I hope you will join me as we explore the Christian growth process and what it means to follow in the footsteps of Jesus.
I truly enjoy sharing the lessons God has taught me over the years and hope that I can inspire you to want to share your own experiences with others. That is, after all, how the good news spreads.
We will be focusing on several topics over the next few months which will include:
Seeking God
Studying God's Word
Hearing God's Voice and Obeying
Committing our Lives to Christ
Becoming Fruit-Filled and
Giving God Our Best.
I hope you will share with me what God is doing in your life.
---
This Form is For Marsha Mundy's Use Only.

This form is what Marsha, your Christian Priorities Bible Study Leader, uses to submit your lessons.

To participate in the discussion, you will be given a separate form to use after each new Bible lesson. We look forward to reading your thoughts and comments there.

Click Here to skip down and read your lessons.
Marsha, What would you like to share?
Your Placing God First Chrisitan Priorities Bible Study!
Your lessons on Placing God First are below. As you read each lesson, think about how they apply to your own life.

Share your thoughts and comments using the comment forms below each study.