Free Stories and Bible Lessons for Children!
It's Children's Bible Study Time!
With Your Bible Lessons for Children Online Teacher
Dian Ramsey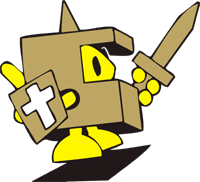 UP! UP! AND AWAY WE GO!!!

Dian Ramsey:
Bible Lessons for Children
Online Bible Study Teacher
Are you a young person that is eager to learn more about how God wants you to live your life for Him? Then come go with me on our adventure trip each month!
A Little Bit About Me:
My name is Dian Ramsey and I teach 6th grade Sunday school in my church. I love to teach young people about Bible heroes and how these heroes' lives can help us live our lives for God.
I also teach in vacation Bible school and enjoy every minute that I am can be with these children. I am a nurse and have worked in hospitals, nursing homes and teach as well.
Ready For Children's Bible Study Time!

During our children's bible lessons we will be learning about heroes in the Bible, and how they lived their lives for God. We will also be learning how these heroes' lives can help you live your life the way God wants!
I use these Bible stories to help me live my life for God in my work, home and every where I am. I have been on some mission trips in the USA and in other parts of the world and would love to share those with you in our time together.
So if you are up to some real adventure,
then come and let's go...
**For more Bible studies for children, and free children's Bible actives, don't forget to check out the
Family Bible Study
section, and The Hem's
Children's Bible Activities
!
---
This Form is For Dian Ramsey's Use Only.

This form is what Dian, your Children's Bible Study Teacher, uses to submit your free bible lessons for children.

To share your feedback, you will be given a separate form to use after each Bible story. We look forward to reading your comments there.

Click Here to read your free Bible stories!


Dian, What would you like to share?
It's Children's Bible Study Time!
UP! UP! AND AWAY WE GO!!!
Here are your children's Bible lessons and stories. Come back each month for a brand new adventure!

How did your child respond to the lesson? Share your thoughts and comments using the comment forms below each study.